Country Meadows Mobile Home Park & RV Spaces
5542 N FM 56 - Glen Rose, Texas
Ph.: 254-897-4265, 817-578-7033 or 817-578-1282

We welcome you to quaint, picturesque Glen Rose, Texas, located at a beautiful spot on the Paluxy River, just above its confluence with the Brazos River. Here you can enjoy camping, fishing, rafting and many tourist attractions, such as Dinosaur Valley State Park, Creation Evidence Museum, Fossil Rim Wildlife Center and Squaw Creek Lake.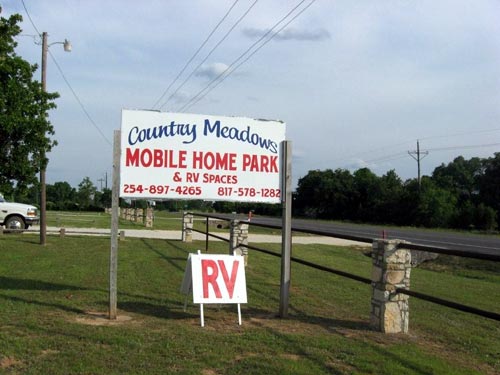 Country Meadows is also conveniently located near the "Comanche Peak Nuclear Power Plant" for employees to live only minutes from work.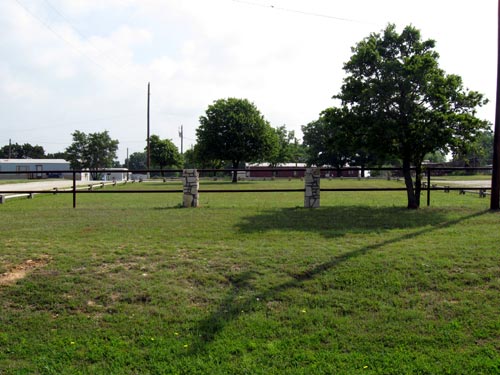 A private circular driveway provides access to the mobile home park. There is fencing, mailboxes, and gravel roads throughout the park, with plenty of shade trees. It is a suburban area with residential development in all directions.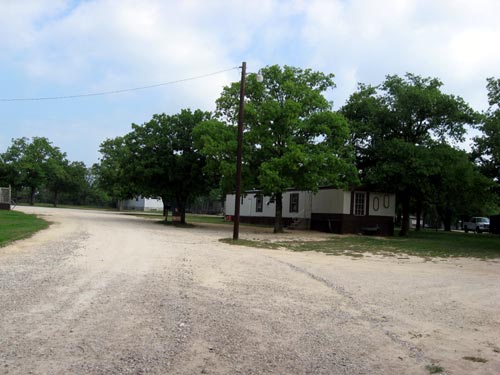 Country Meadows includes a mix of RV spaces and mobile home sites, plus mobile homes for rent. There is also additional acreage for future development of RV spaces.

© 2008 This site designed by: Lightning Web Designs & Hosting - All rights reserved.